Leeds United Birthday Cakes
Leeds United Cakes - Football Shirt Cakes
Leeds United football shirt cakes are really popular among Leeds United supporters for Birthday Cakes or any other cakes. There are a few approaches to making a Leeds United football shirt cake, and we do many different shirts, not just the latest home shirt.
Look at the photo below to see a Jack Harrison birthday cake that we have done, this includes his head with his distinctive haircut! Even Jack Harrison himself gave this one a like on his Instagram, so it must be good!
Leeds United Football Shirt Cake Ideas
The Jack Harrison Leeds United shirt cakes is just one example of a players Leeds United cake we can do, but whoever your favourite player may be, we can do exactly the same for you. Maybe it is Luke Ayling or Illan Meslier (complete with goalkeepers jersey!), or Robin Koch or Raphina? it doesn't matter what member of the Leeds United squad it is, we can do it. To give you some more ideas, you could have Liam Cooper, Kalvin Phillips or Stuart Dallas in cake, and of course there's Patrick Bamford. The options are limitless and we can even do LUFC cakes of legends of bygone era's, complete with the shirt from that season*.
Although the home shirt from the most recent season is the go-to Leeds United cake, we can also do the away and third shirts for the current season too. On top of that we can do retro football shirts, home and away, which is something that is a little bit different and can often appeal to Leeds United fans of a certain age who will really appreciate a LUFC football shirt cake that will bring back a few fond memories!
Failing that, if you are in a hurry you can order the current season's Leeds United home shirt via our online cake shop.
We have even done corporate cakes for Leeds United Football Club, so we really do understand what ingredients make for the best Leeds United cakes!
* You must provide a photo of former Leeds United players. And the rear and front of the exact seasons football shirt you require for our reference if you wish it to be an exact match.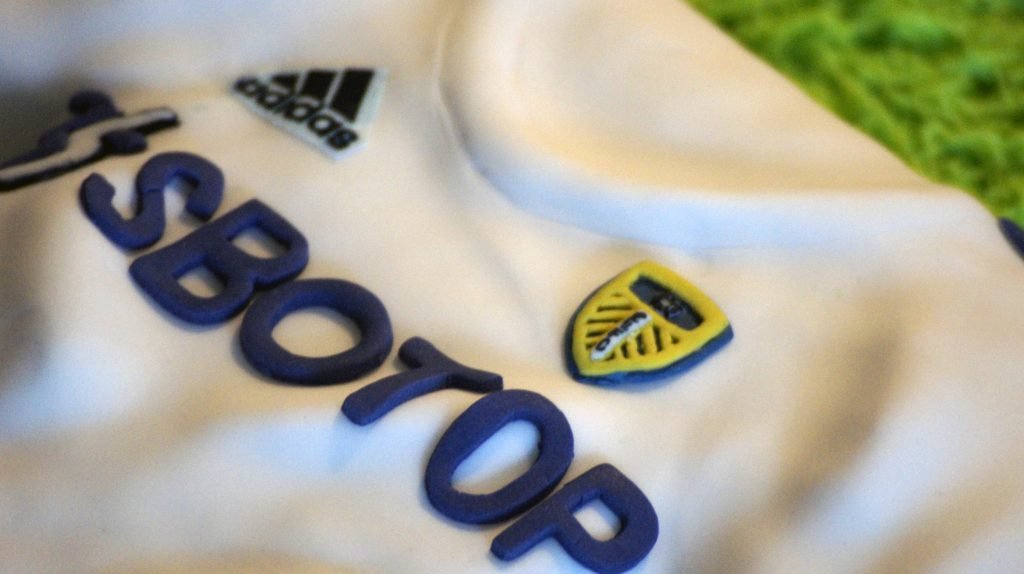 Leeds United Cakes for All Occasions
Whether it is a Leeds United birthday cake, Leeds United themed wedding, or even anniversary cakes, we can do Leeds United shirts, Leeds United scarf designs and much more, for any occasions. If you prefer cupcakes, we can do those too! Lot's of people love a selection of cupcakes all themed on Leeds United, with models of footballers, Elland Road, Billy Bremner and anything else Leeds United themed that your imagination will get carried away with. They make for a wonderful surprise for any Leeds fan and it isn't just the football team that we can create cakes and cupcakes for.
Cake and Cupcake Flavours
Have a look below for a list of the many flavours of cakes and cupcakes we provide. Also, we care as much about the taste of our cakes and cupcakes, as how they look. This is something that our customers love about us, and a reason we are first choice for cakes and cupcakes with anybody who has tried them.
Look at our many cake flavours
Bakewell Tart (almond cake with jam)
Black Forest (chocolate cake with cherry jam)
Victoria Sponge (vanilla cake with jam)
Banana
Black Cherry
Bubble-gum
Candy Floss
Caramel
Caramel (Salted)
Chocolate
Chocolate Orange
Coffee
Gin & Tonic
Ginger
Irish Cream
Lemon
Lemon & Poppy seed
Mint
Orange
Peanut Butter
Prosecco
Raspberry
Red Velvet
Rose
Strawberry
Tutti-Fruity
Vanilla
Violet
Black Cherry
Bubblegum
Candy Floss
Caramel
Caramel (Salted)
Chocolate
Coffee
Gin & Tonic
Irish Cream
Lemon
Lemon & Poppyseed
Lemon Sherbet
Mint
Orange
Peanut Butter
Prosecco
Raspberry
Rose
Strawberry
Tutti-Fruity
Vanilla
Violet
Added Extra's **
Chocolate Ganache (white, milk or dark)
Chocolate Orange Ganache (white, milk or dark)
Chocolate Raspbery Ganache (white, milk or dark) (or add a flavour with the chocolate ganashe)
** Cost extra on top of cake price.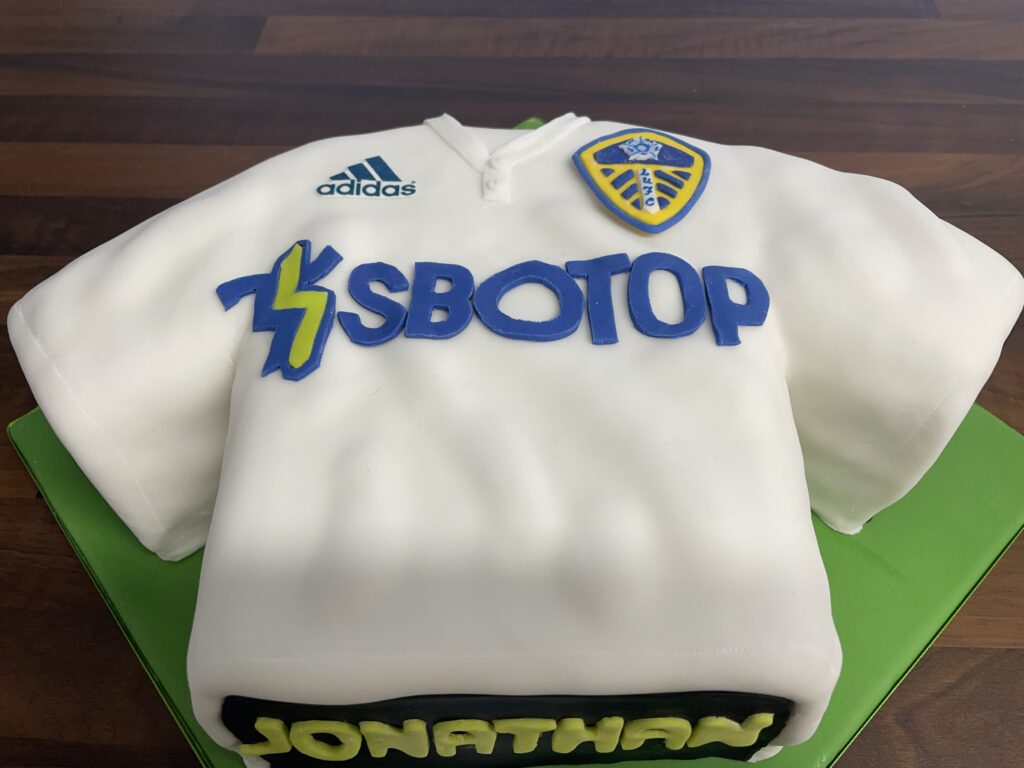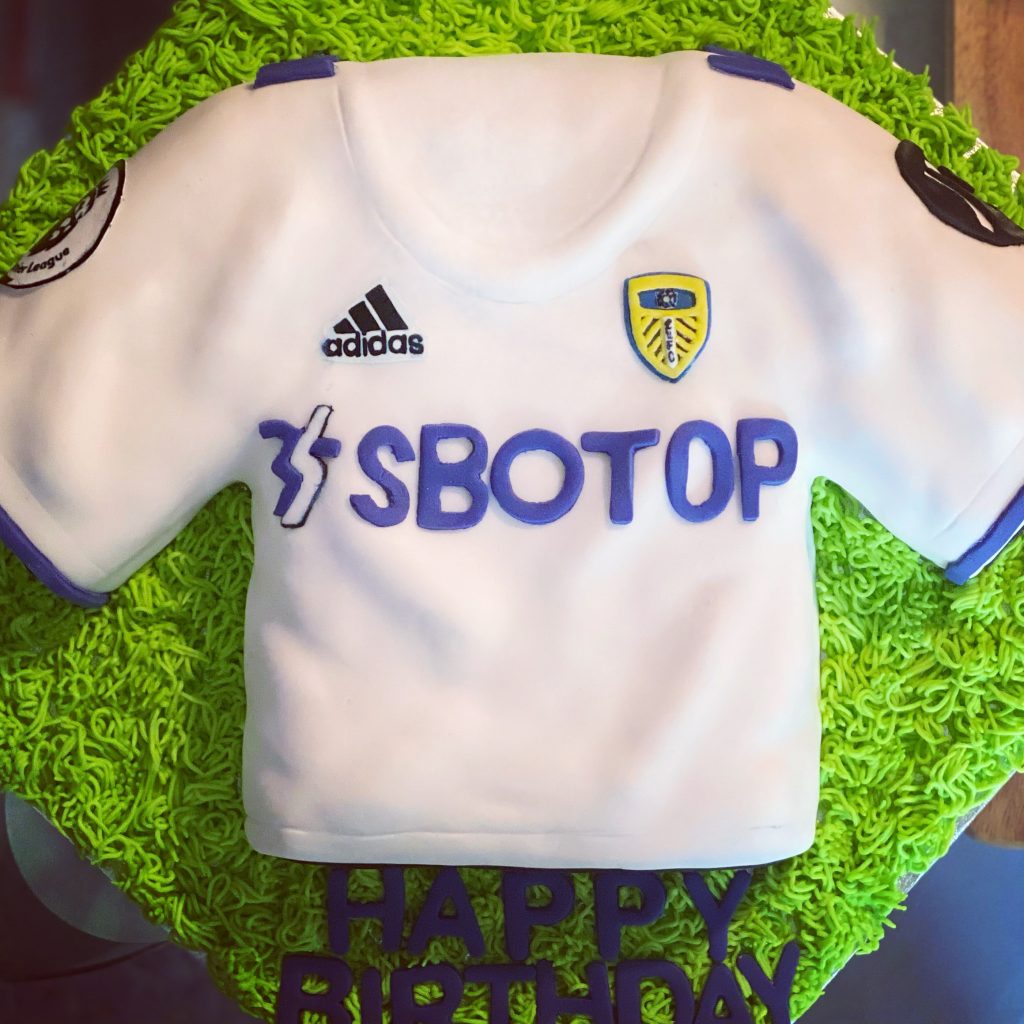 Get a Quote - Leeds Cakes
Leeds United Cakes - Some Examples