Leeds Cakes through the Crafted Cake House provide you with a guarantee of quality, experience and great taste. Whether you are looking for birthday cakes, wedding cakes, christening cakes or corporate cakes, you'll get great value for money. Additionally, we pay great attention to detail in every cake and cupcake we do, that effort gets noticed.
If you're from Leeds and want any Leeds themed cake, we're ideally located. Whether it's the geography of the City, Leeds United or Leeds Rhino's, we're the cake company to trust. Whatever you're looking for, just ask us and let us exceed your expectations. Furthermore, put a smile on the face of the lucky person receiving the cake or cupcakes.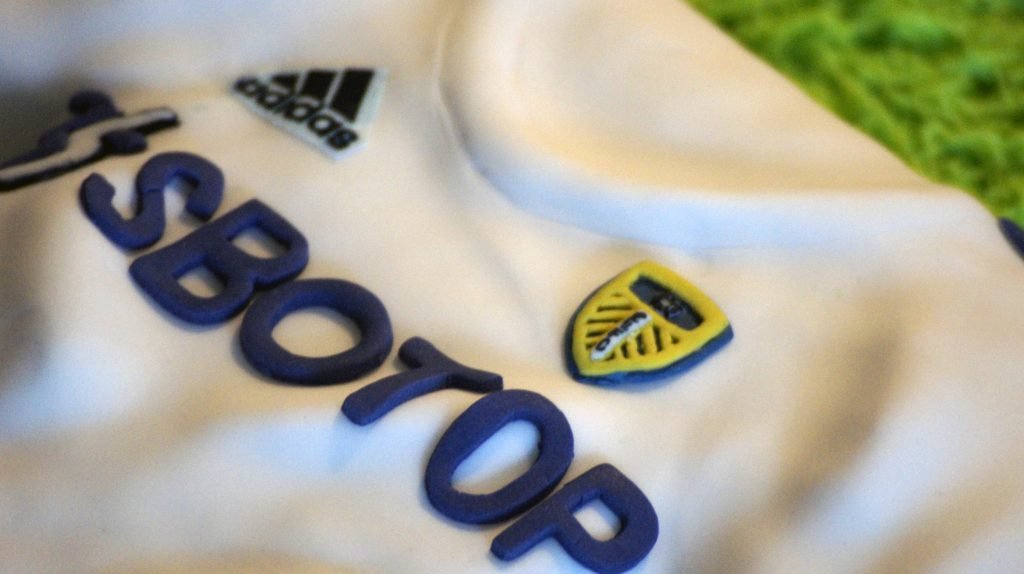 Leeds Cakes from Morley
Our shop is in Morley, a stones throw from Leeds City Centre and the White Rose Shopping Centre. You can collect your cakes or cupcakes from the Crafted Cake House shop, it's located in Queen Street, Morley, Leeds. Alternatively we do deliver cakes to our customers. We're not only dedicated to what we do, but we are local too!
If you aren't sure what you want, look through our galleries of cakes for ideas and inspiration. Or use one of the many ways to contact us. We are on Facebook and Instagram and there's a few on  this website alone! You can call us, request a quote, or contact us via Facebook Messenger (in the bottom right hand corner of all of our pages).
We will be glad to help you decide what is perfect for you, your friends or loved one.  Alternatively let us bring to life a cake or cupcakes idea you have. So, for Leeds Cakes, contact the Crafted Cake House today and find out what we can do for you.
Get a quote on a custom cake or cupcakes
Whether you're wanting the perfect Birthday Cake, or looking for show stopping Wedding Cakes, there are so many choices of flavour and we can turn any idea or dream you have into a cake you'll want to show off before letting anybody eat it!
You can contact us via our Facebook Messenger (don't forget to like us on the Crafted Cake House Facebook Page) by clicking the icon in the bottom right hand corner of this website, alternatively request a quote via the form on the right, or call us. 
All we ask is that you try to provide us with as much detail as you can about the kind of cake you want. However it doesn't matter if you aren't sure about all of the details because we will be happy to talk cake with you and see what cakes or cupcakes are best suited to what you want and your budget.
So take a moment to talk to us and we will be in contact with you as promptly as possible. 
Cake and Cupcake Flavours
Have a look below for a list of the many flavours of cakes and cupcakes we provide. Also, we care as much about the taste of our cakes and cupcakes, as how they look. This is something that our customers love about us, and a reason we are first choice for cakes and cupcakes with anybody who has tried them.
Look at our many cake flavours
Bakewell Tart (almond cake with jam)
Black Forest (chocolate cake with cherry jam)
Victoria Sponge (vanilla cake with jam)
Banana
Black Cherry
Bubble-gum
Candy Floss
Caramel
Caramel (Salted)
Chocolate
Chocolate Orange
Coffee
Gin & Tonic
Ginger
Irish Cream
Lemon
Lemon & Poppy seed
Mint
Orange
Peanut Butter
Prosecco
Raspberry
Red Velvet
Rose
Strawberry
Tutti-Fruity
Vanilla
Violet
Black Cherry
Bubblegum
Candy Floss
Caramel
Caramel (Salted)
Chocolate
Coffee
Gin & Tonic
Irish Cream
Lemon
Lemon & Poppyseed
Lemon Sherbet
Mint
Orange
Peanut Butter
Prosecco
Raspberry
Rose
Strawberry
Tutti-Fruity
Vanilla
Violet
Added Extra's **
Chocolate Ganache (white, milk or dark)
Chocolate Orange Ganache (white, milk or dark)
Chocolate Raspbery Ganache (white, milk or dark) (or add a flavour with the chocolate ganashe)
** Cost extra on top of cake price.